DJ Lápiz is a reggae artist, producer and DJ based in Havana, Cuba.
His creations as a singer, DJ and music producer, are specifically distinguishable by the use of consistent bass lines, which are directly influenced by American rap and reggae.
Since 2004  a good part of Cuban Hip Hop is produced by DJ Lápiz. His work as a producer begins with Artículo 53, a year later (2005) with Soldier Squad, where he takes his first steps as a rapper and sound engineer in the legendary underground recording studio Real 70, where his first solo album Música Con Sentido (2009) and No More (2013) are born, together with iPblo – forming the reggae duo Soldados De La Calle. He has worked with several Cuban avantgarde Hip Hop artists, such as Los Aldeanos, Danay Suárez, Rxnde Akozta, Mano Armada, Bárbaro El Urbano Vargas, and produced albums like Polvo De La Humedad (2007) by Danay Suárez, Sangre, Sudor y Lágrimas (2008) by Rxnde Akozta.
In 2017 he was nominated for a Latin Grammy for his musical production on the album Palabras Manuales by Danay Suárez. In 2018 he released his album Puro En Babilonia, where he showed his musical evolution between Hip Hop and Reggae, as aproducer, rapper and singer.
DJ Lápiz has participated in several festivals, symposiums, Hip Hop and Reggae concerts on  and off the island, also in cultural exchange programs in Colombia, Mexico, United States and Germany. He has worked with the reggae band Cuban Lions, arranging and performing with the Band in Cuba and abroad. At the moment he is very closely working with rappers like Bárbaro El Urbano Vargas, El Cepe, Continuo, Robe El Ninho as a producer.

In 2019, together with Cuban Lions, he wins the Caribbean Music award at the Cuerda Viva Festival. Between April and May, he travels to Germany to give a series of concerts, workshops, conferences about Reggae Music in Cuba, studio recordings and participates in the international Music Festival Audiotierra, under the direction of the NGO nexofonia (Germany), working closely with the talented Jazz musicians of the PAO-Collective (Germany). DJ Lápiz launched his first single Precision on May 16, 2020,  which will be part of his upcoming album.
Due to the current situation caused by COVID-19 there are unfortunately no concerts taking place.
Right from the heart of the Caribbean, "Precision" is the debut single from DJ Lápiz and the Cuban Lions. The piece is a waking call to the power of the collective human spirit by way of the poetry and music created in Cuba's street culture. Precisión is an antidote to the difficult times that tend to erode the human spirit. The work aims to preserve the human spirit and reinforces the unity that keeps us going. Recorded, mixed and mastered in 1nframun2 Rekordz by Dj Lapiz and distributed by Na Bóka Noti.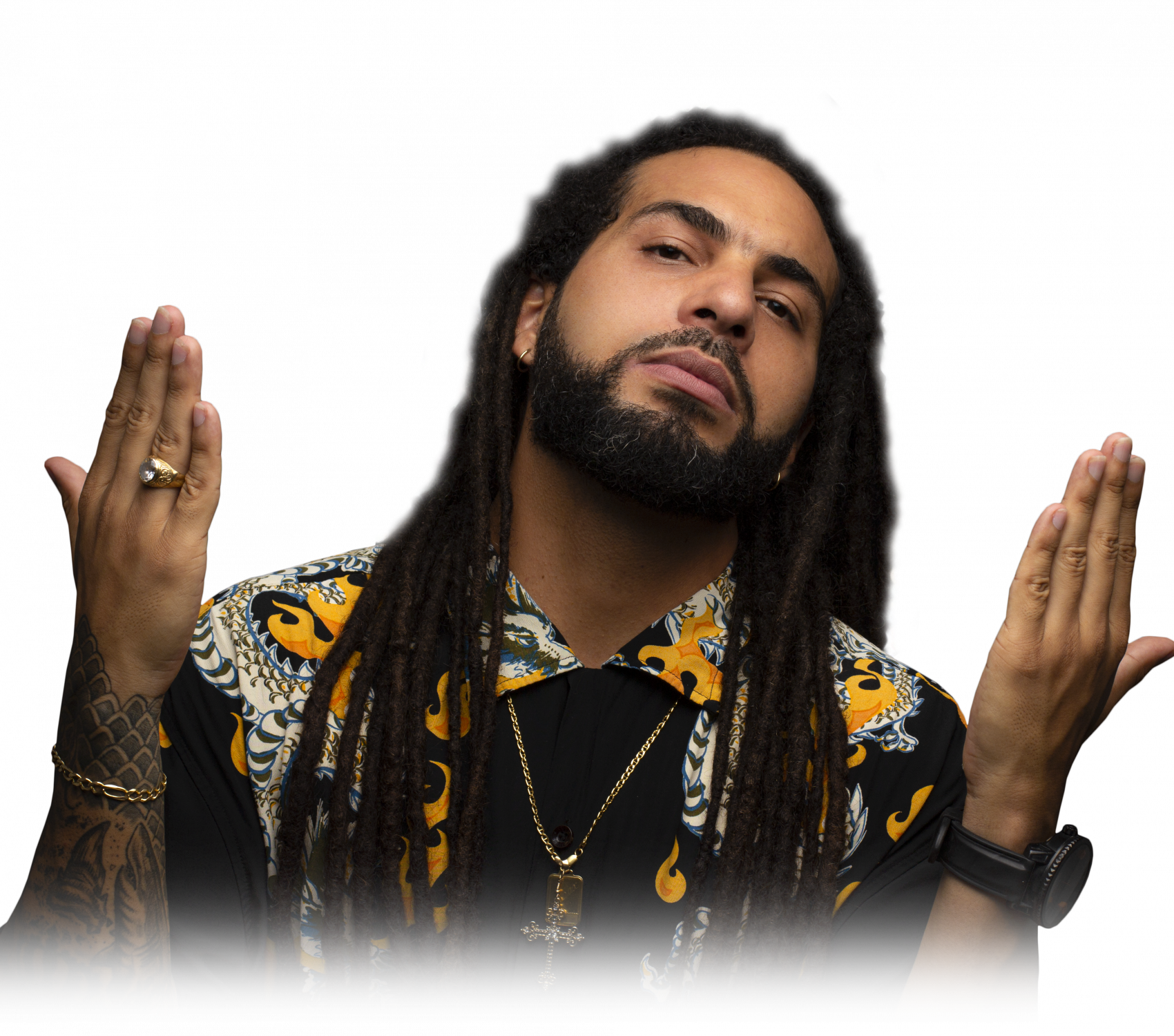 "Musically I always try to combine rap-based flow and reggae music with a personalized bass style, lyrically I deal with social issues, with an energy that focuses on giving
peace and love."
contact@frutabomba-productions.com
Ani Petrossian
booking@frutabomba-productions.com
DJ Lápiz
alanlpz67@gmail.com
online presence created by Fruta Bomba Productions